Skills Wear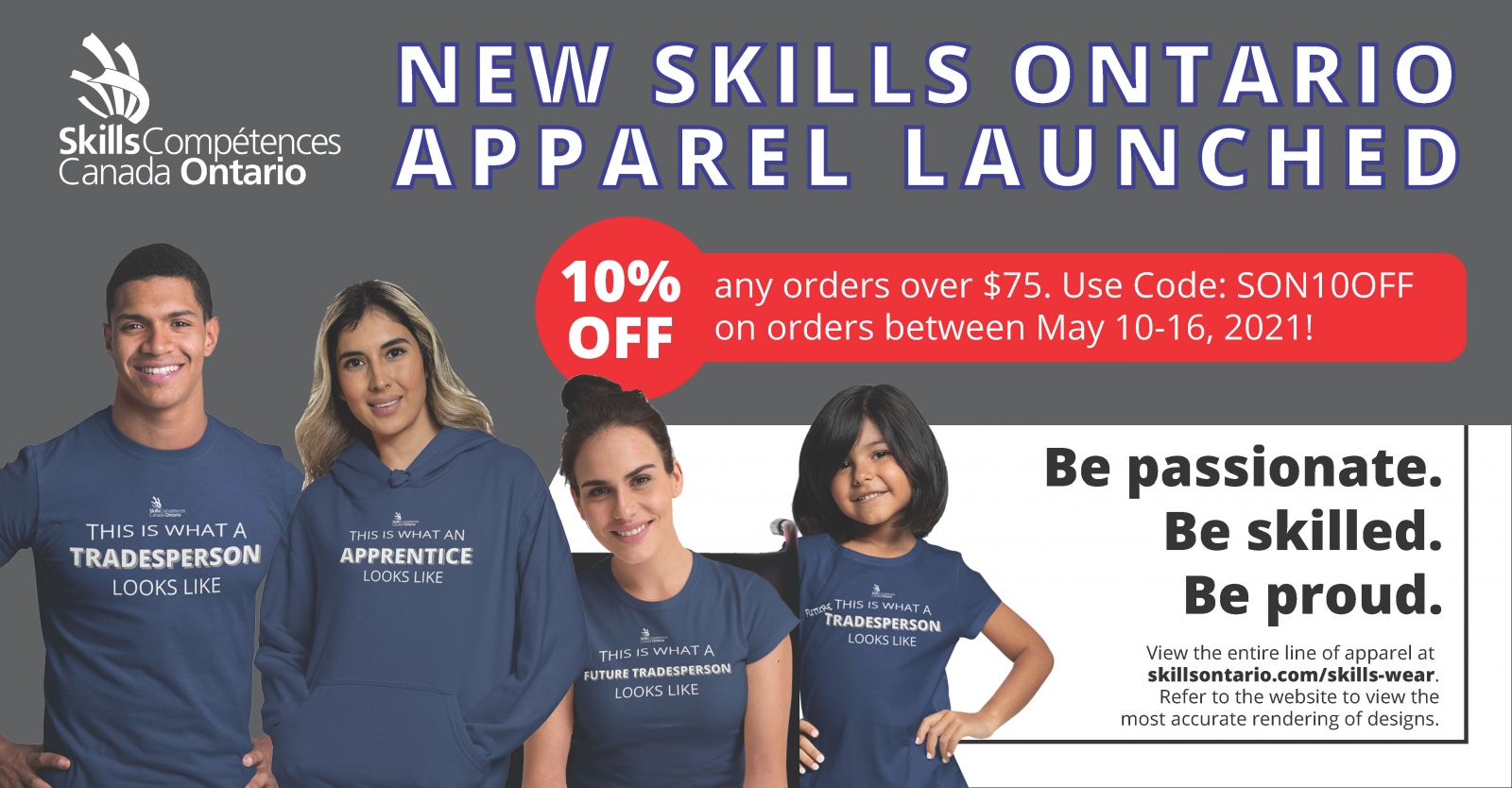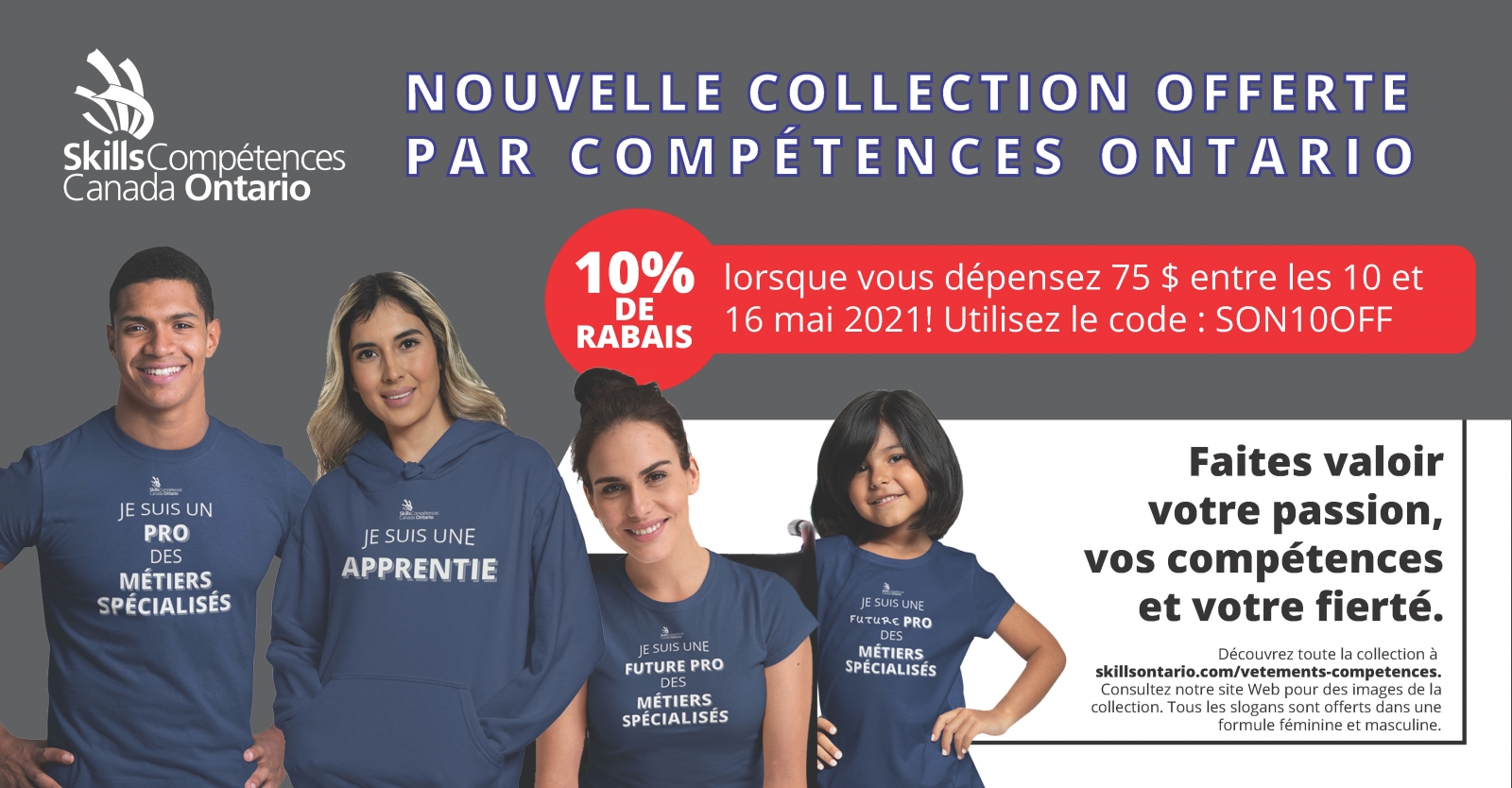 New discount code for May 10-16, 2021! 10% off when you spend $75 before taxes and shipping.
Refresh your wardrobe with the latest Skills Ontario Gear!
The Skills Ontario Alumni Association works with youwear.ca to bring you our apparel. We have some of the latest styles, including hoodies, tees, hats, and more! Apparel can be customized to have the name of your competition and/or your own name on it. Purchase one today and show pride in your affiliation with Skills Ontario!