Jump start a career in the skilled trades and technologies and click over to our newly launched website, Skills Work!®

Exploring the skilled trades and technologies...
Take a look at what Skills Ontario can offer your students!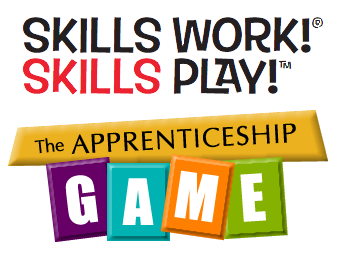 Support Skills Ontario
We work hard to inspire youth across Ontario to explore their career options each year. If you like our mission, programs and events please consider donating. Every little bit helps! Thank you
(tax receipts are provided for donations over $20)
Bur Oak Secondary School does it again!
Congratulations to this year's People's Choice Secondary Video winners: Bur Oak Secondary School Team 1! Bur Oak S.S., part of the York Region District School Board, takes the People's Choice prize for the second year in a row!

Students showcase skills and teamwork at Skills Ontario Cardboard Boat Race Championships
The students have proven their skills at qualifying races across Ontario between October 2016 and February 2017. It's time for them to put their skills and teamwork to the test once more for the Skills Ontario Cardboard Boat Race Championships, taking place March 1st (Secondary) and 2nd (Elementary) in Waterloo (Waterloo Memorial Recreation Complex).
Skills Ontario and Magna International Partner On Skill Development Programs
Skills Ontario will receive a $100,000 investment from Magna International in support of the 2017 Skills Ontario Competition, Skills Ontario Young Women's Initiatives, and Skills Ontario Summer Camps. The investment from Magna International will help Skills Ontario accommodate a growing number of students who want to participate in the various skill development programs that the organization offers.
Conestoga College actively recruiting applicants for tuition-free pre-apprenticeship program
Conestoga College is actively recruiting applicants for its Truck and Coach/Heavy Equipment Technician Pre-Apprenticeship Training Program, slated to begin on March 27. These tuition-free programs, funded by the Government of Ontario, will give participants insight and experience in skilled trades careers and achieving apprenticeship certification.