Friday morning began with heavy clouds and scrambled GPS searches. The Skills Ontario team was reunited in Kitchener for our annual planning sessions and we were all excited for our team building activity at Canada Heavy Equipment College (CHEC). Once we found our way to the college's training pit, with our hard hats on and our steel-toe boots tied tightly, we settled in to learn about the day's activity. But first, let's take a picture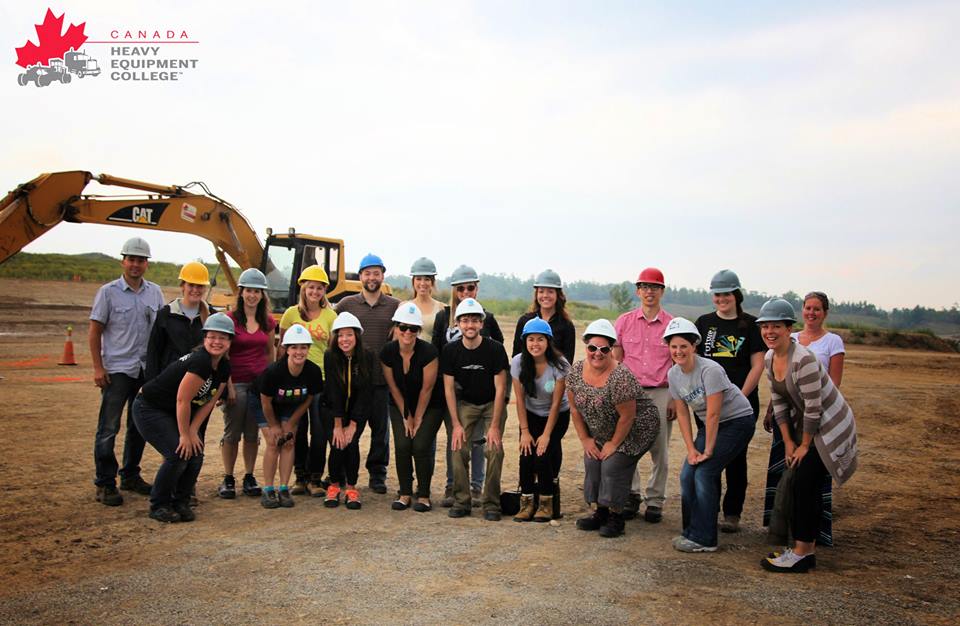 Most of our staff; also not pictured is us scrambling inside due to rain
Yes, that's true; for a little while we feared we might miss out on operating heavy machinery as a major storm threathened our fun bonding time. But the skilled trade and technologies winds were blowing in our favour and the skies let us have fun.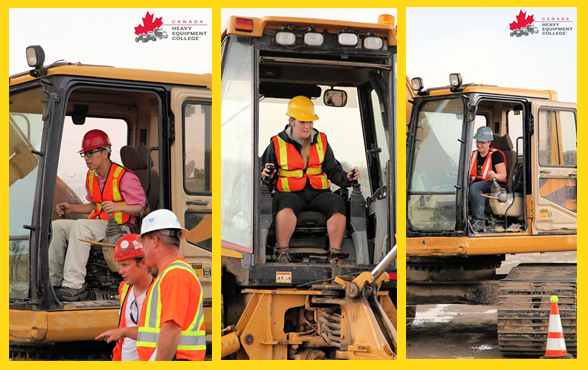 Liaison Officers Higgen Li (L), Jenna Spence (M) and Jennifer Hood (R)
The task at hand was fairly simple: teams split up to operate a backhoe and an excavator through an obstacle course. The team with the least mistakes and most baskets won bragging rights for the year. We have a feeling this could become a tradition; is it too early to buy champsionship belts?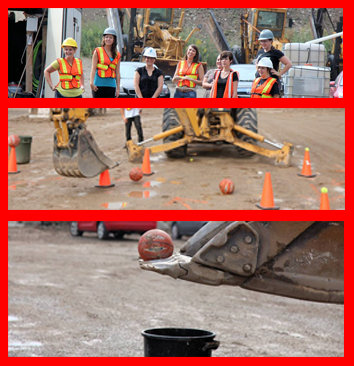 Top: The team looks anxiously on; Middle: Person has been cropped to protect the not-so-great-at-this ones; Bottom: Such precision! Person has also been cropped to protect the really-good-at-this-that-we-should-maybe-switch-careers ones
All that competition makes Skills Ontario staff hungry! Lucky for us, CHEC made us delicious hot dogs for lunch before we said our goodbyes and bragged to our friends for the entire weekend.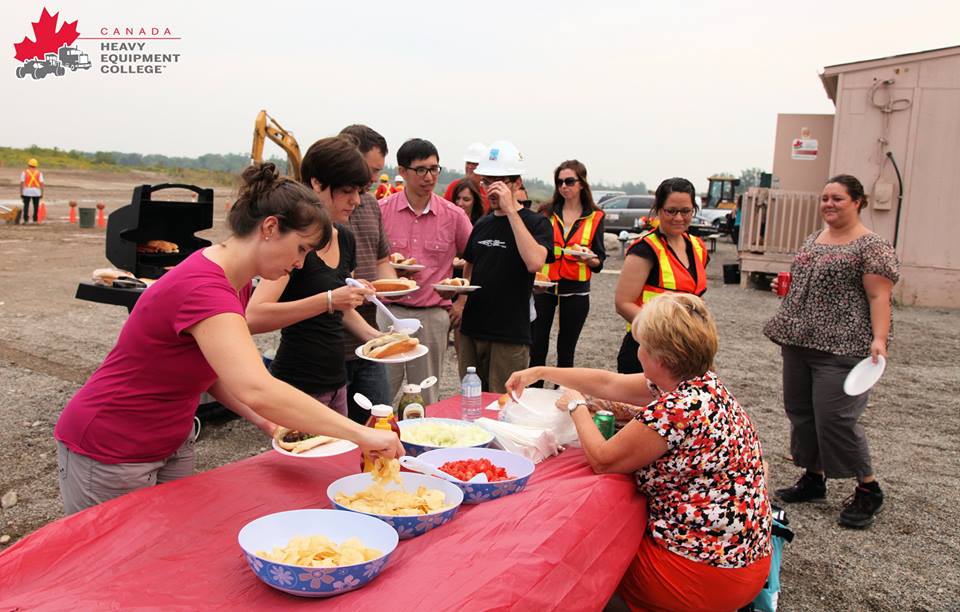 Skills Ontario staff enjoy lunch at CHEC
Our thanks to CHEC staff who taught us, made us laugh, prepared a meal for us and provided a most excellent team building session (they even took all the pictures shown here!). View the rest of the photos here. To set up your team event email lisa@chectraining.com.