Introduction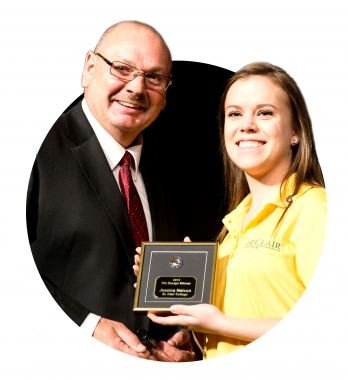 While looking back, Jessica Nelson determines that she first became interested in Graphic Design in her last two years of high school in her Communication Technology class. Now she has become a Graphic Design intern at Blurt Marketing, and is currently attending St. Clair College as a Graphic Design student. And as she continues in her skilled trade, she's striving towards a career that she will look forward to going to every day.
About Graphic Design
"It's a very interesting field of work and definitely keeps you busy," Jessica states. "I never get bored and always have a new project to work on." But what does it take to become a Graphic Designer? "[Blurt Marketing is] looking for someone who works well under time sensitive projects, who listens to directions, and someone who can take a good idea and make it into a great idea," says Jessica on her internship. Students who are seeking experience in the work field, but still have enough experience to complete given tasks are an asset to this trade. Her interest in traditional art and digital art also made this program an ideal fit for her. She also notes that "[t]o become successful in this field it is essential that you stay on top of all of your assignments and projects, and that you do them to the best of your ability. In this program, school projects aren't just school projects, it's the work that all of your potential employers are going to see in your portfolio and the work that defines you as a designer."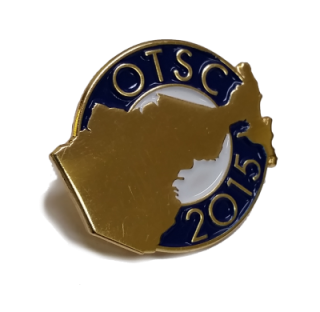 The OTSC
Jessica also competed in the Ontario Technological Skills Competition Design contest in 2015, an opportunity which was initially brought to her attention by her Studio Productions teacher. She used the competition as a chance to compete against many other people in Ontario, and to see if she could create something truly amazing. And she did. Jessica became the winner of the 2015 OTSC Pin Design contest, her design displayed all over the Ontario Technological Skills Competition. She became exposed to many different ideas and design styles, which truly inspired her future.
How the OTSC Helped
Jessica feels that the OTSC contest helped to boost her credibility; it made Blurt Marketing aware that she had the skills required to win a province-wide design contest, and made herself aware that she had the skills to become successful in this field. "Participating in the pin/medal design contest was a no-brainer for me. I didn't only do it because it was assigned as a class project, I did it because I was interested in seeing how far I could go with something that I put my best effort into, and I was very pleased with the outcome! There is nothing to lose, but so much to gain from this experience."
The Future
Jessica's third year class is starting to look at second semester internship opportunities, where she will continue to study as a graphic designer. "If I didn't join this program, I would have no idea of the things that I am capable of," she concludes. "If you have a passion for it, go for it."