Pin & Medal Design Contests
Submit your 2021 entries by November 13, 2020.
Take your creativity to the next level and show us your designs for the Skills Ontario Competition medals and pins! These contests are open to all students who attend a high school or college affiliated with Skills Ontario.
2021 Medal Design Flyer & Scope
The winners of the 2020 Pin and Medal Contests were:
Pin Design Winner - Corinne Garrett, 2nd year Graphic Design, St. Clair College, Windsor
Medal Design Winner - Erica Marrone, St. Jean de Brébeuf Catholic Secondary School, YRDSB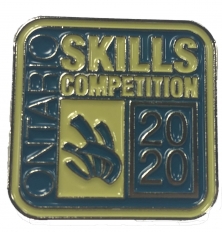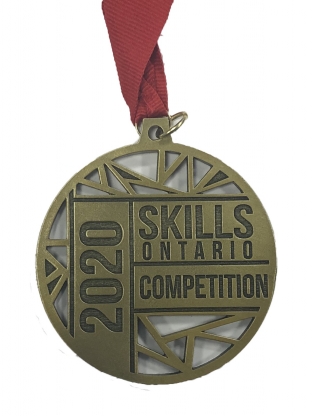 The winners of the 2019 Pin and Medal Contests are:
Pin Design Winner - Nur Ikhwan Mohd Fadzil, Mohawk College, Hamilton
Medal Design Winner - Sarah Bullard , Mohawk College, Hamilton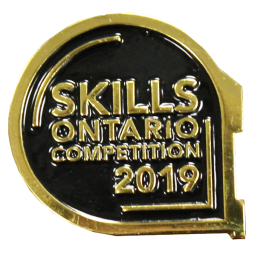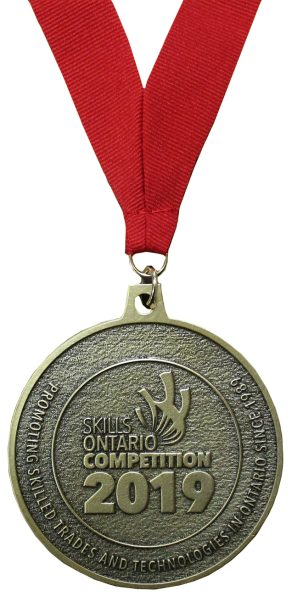 The winners of the 2018 Pin and Medal Contests are:
Pin Design Winner - Jessica Simchison, Mohawk College, Hamilton
Medal Design Winner - Vianca Santos, St. Patrick Catholic Secondary School, Toronto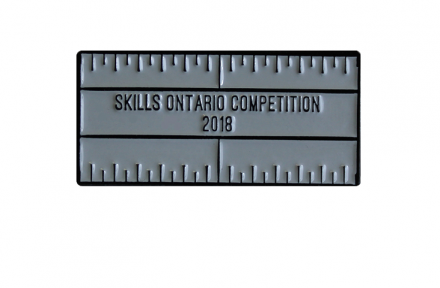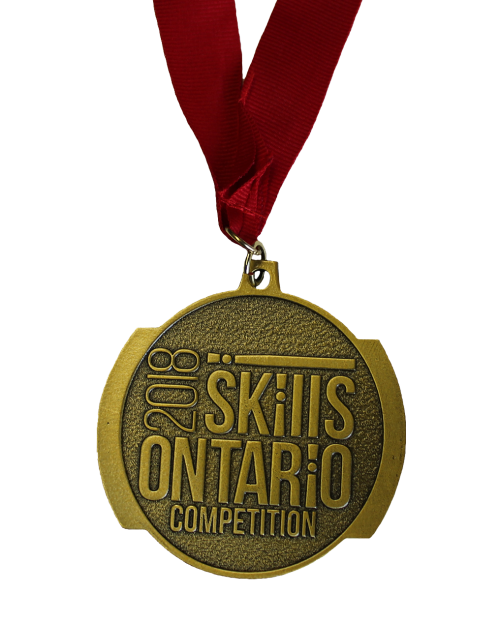 The winners of the 2017 Pin and Medal Contests are:
Pin Design Winner - Carolyn Dandie, Mohawk College, Hamilton
Medal Design Winner - Brooke Longman, H.B. Beal Secondary School, London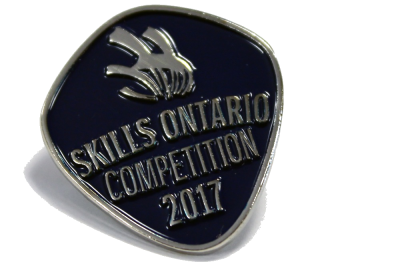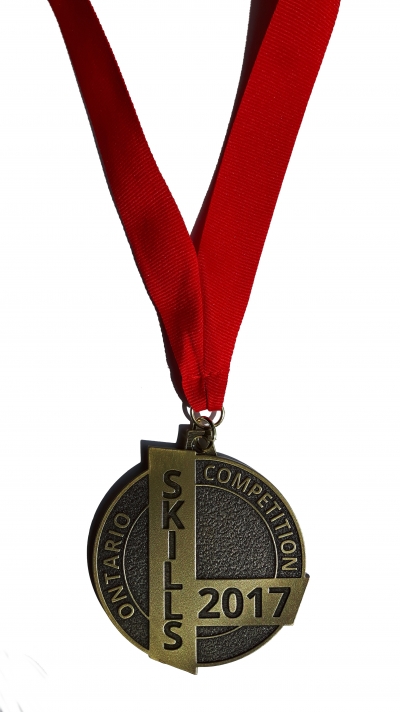 The winners of the 2016 Pin and Medal Contests are:
Pin Design Winner - Emily McGregor, Mohawk College, Hamilton
Medal Design Winner - Jared Howie, R.S. McLaughlin CVI, Oshawa
The winners of the 2015 Pin and Medal Contests are:
Pin Design Winner - Jessica Nelson, St. Clair College, Windsor
Medal Design Winner - Nina Keast, St. Clair College, Windsor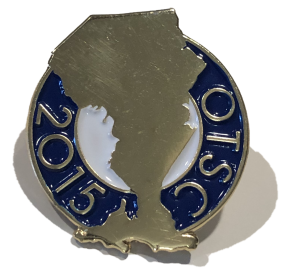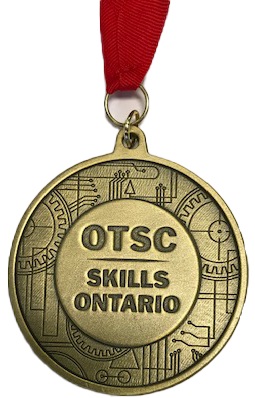 The winners of the 2014 Pin and Medal Contests were:
Pin Design Winner - Ariyana Farahjasteh, Bayview Secondary School, Richmond Hill
Medal Design Winner - Ryan Frith, St. Clair College, Windsor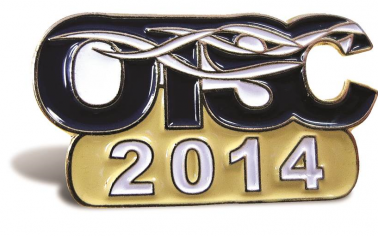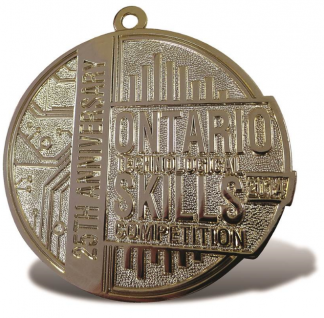 The winners of the 2013 Pin and Medal Contests were:
Pin Design Winner - Anna Kwiatkowski, St. Clair College, Windsor
Medal Design Winner - Carlo Macasaet, St. Clair College, Windsor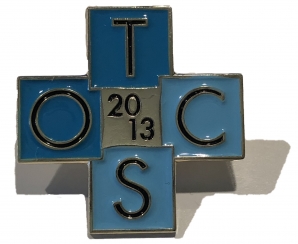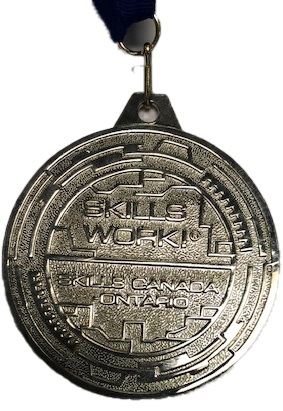 The winners of the 2012 Pin and Medal Contests were:
Pin Design Winner - Emily Jiang, St. Joseph's Morrow Park High School, Toronto
Medal Design Winner - Lydia Palmer, St. Clair College, Windsor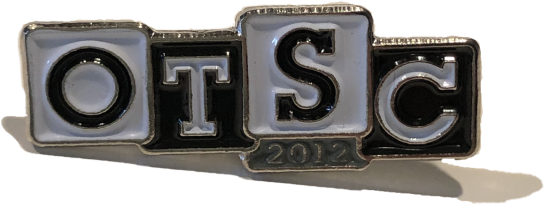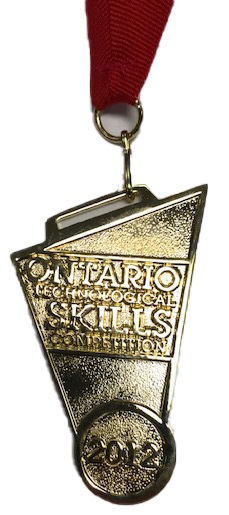 The winners of the 2011 Pin and Medal Contests were:
Pin Design Winner - Holly Lam, Bayview Secondary School, Richmond Hill
Medal Design Winner - Ville Tiukuvaarto, All Saints Catholic High School, Kanata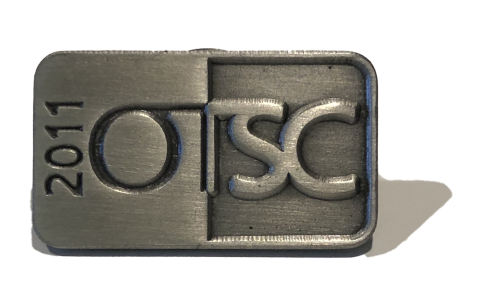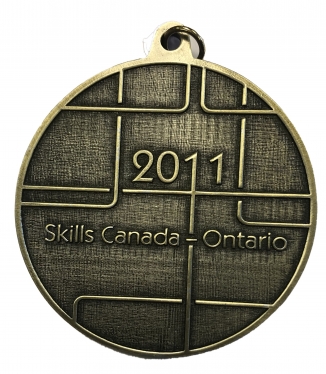 The winners of the 2010 Pin and Medal Contests were:
Pin Design Winner - Kevin Witkowski, St. Thomas More Catholic Secondary School
Medal Design Winner - Isharah Wijesinghe, St. Joesph's Morrow Park Catholic Secondary School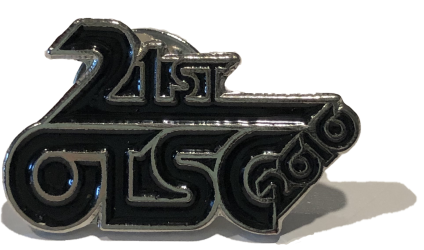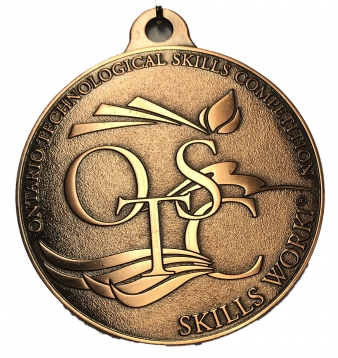 The winners of the 2009 Pin and Medal Contests were:
Pin Design Winner - Sarah S. Boergers, Conestoga College, Kitchener
Medal Design Winner - Amir Khalifa, Bayview Secondary School, York Region District School Board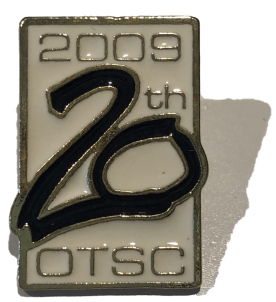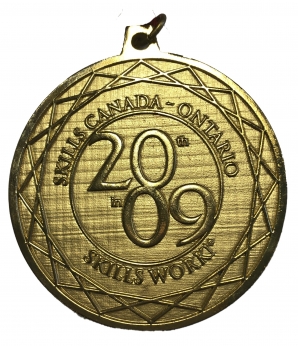 The winners of the 2008 Pin and Medal Contests were:
Pin Design Winner - Carlin Scuderi, St. Clair College
Medal Design Winner - Sonia Chung, Unionville High School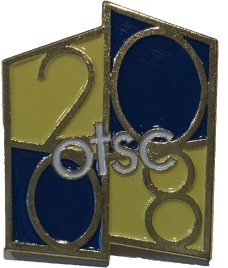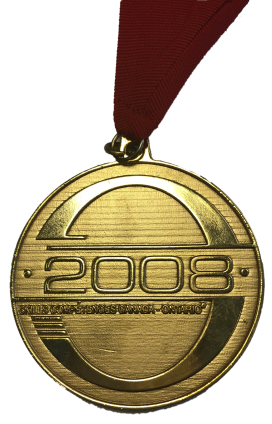 The winners of the 2007 Pin and Medal Contests were:
Pin Design Winner - Brendan Watts, St. Clair College, Windsor
Medal Design Winner - Courtney Winhold, Conestoga College, Kitchener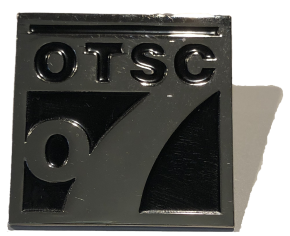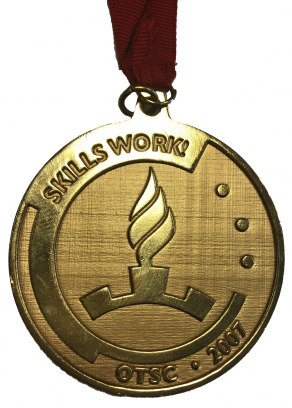 The winners of the 2006 Pin and Medal Contests were:
Pin Design Winner - Lisa Taylor, St. Clair College, Windsor
Medal Design Winner - Sylvia Carducci, St. Clair College & Alison Colbourne, Upper Canada District School Board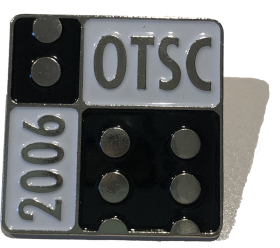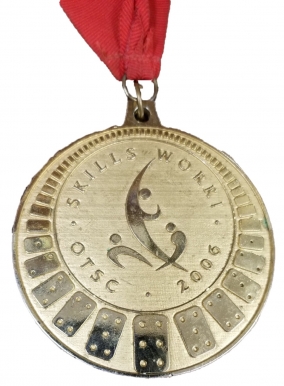 The winner of the 2005 Pin Contest was:
Pin Design Winner - David Krentzkamp, Conestoga College
Medal Designer – Unknown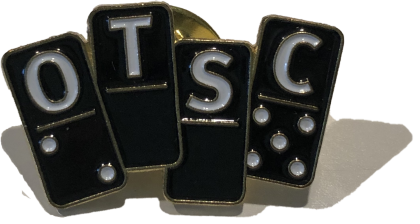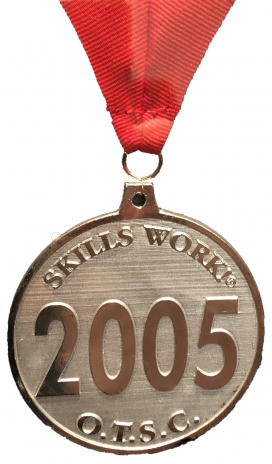 The winners of the 2004 Pin and Medal Contests were:
Pin Design Winner - Aniko Loci, Conestoga College, Kitchener
Medal Design Winner - Chad Krulicki, Conestoga College, Kitchener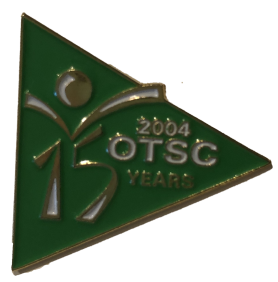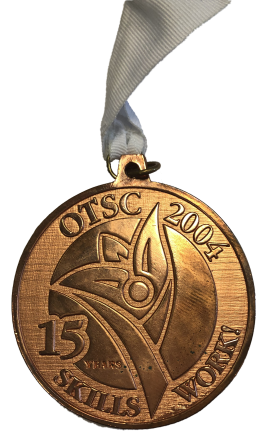 The winner of the 2003 Pin Contest was:
Lori Goldthrop, Conestoga College, Kitchener
Medal Designer – Unknown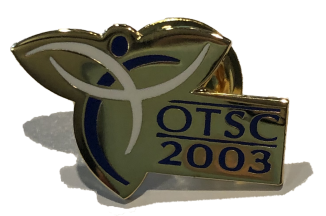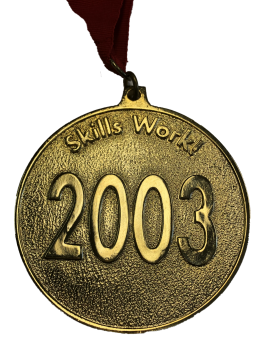 The winner of the 2002 Pin Contest was:
Scott Malcolmson, Our Lady of Lourdes Catholic High School, Guelph
Medal Designer – Unknown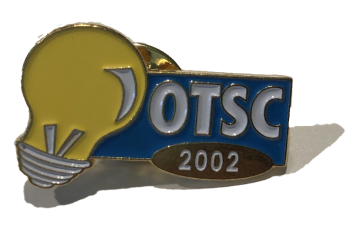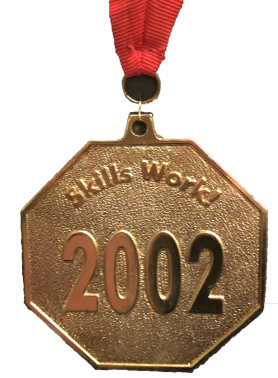 The winner of the 2001 Pin Contest was:
Joe St. Louis, 2nd year, St. Clair College, Windsor
Medal Designer – Unknown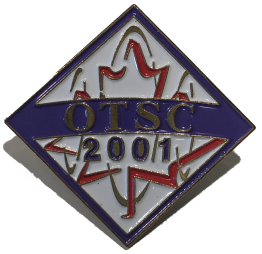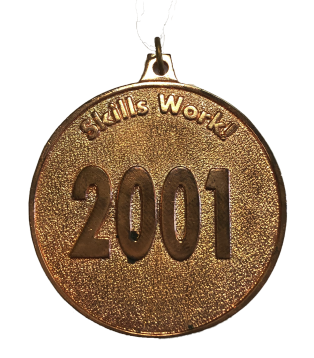 The winner of the 2000 Pin Contest was:
Karen Bonhomme, 1st year Graphic Design, Conestoga College, Kitchener
Medal Designer – Unknown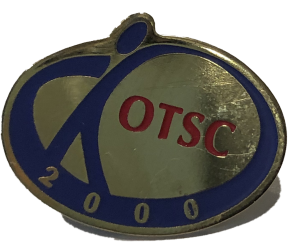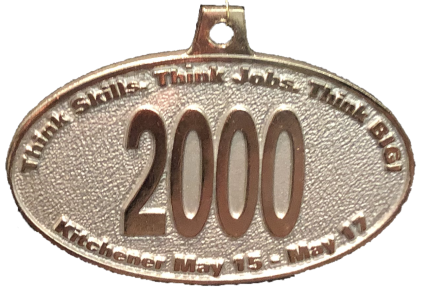 The winner of the 1999 Pin Contest was:
Heather Miehm, 1st year Graphic Design, Conestoga College, Kitchener
Medal Designer – Unknown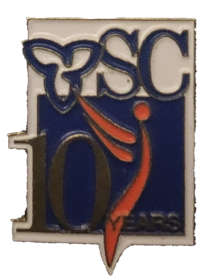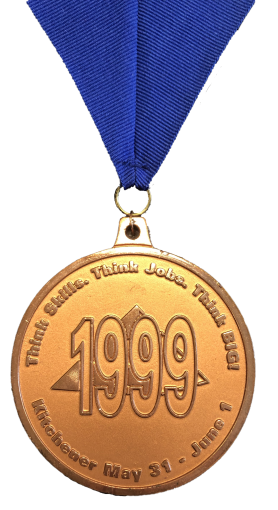 The winner of the 1998 Pin Contest was:
Danielle Pierssens, Conestoga College, Graphic Design Program, Kitchener
Medal Designer – Unknown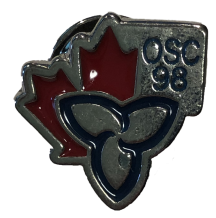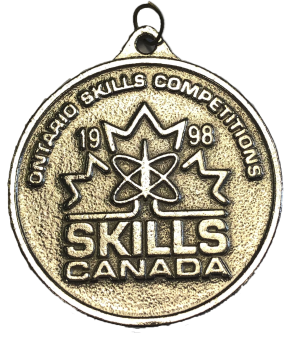 The winner of the 1997 Pin Contest was:
James Stewart, Our Lady of Lourdes (Wellington County)
Medal Designer – Unknown
(No image currently available. If you have a copy of this Skills Ontario pin or medal please contact kbelair@skillsontario.com)
The winner of the 1996 Pin Contest was:
Alex Samousevitch and Andrew Penner, Beamsville District (Lincoln County)
Medal Designer – Unknown
(No image currently available. If you have a copy of this Skills Ontario pin or medal please contact kbelair@skillsontario.com)
The winner/ designer of the 1995 Pin Contest was:
N/A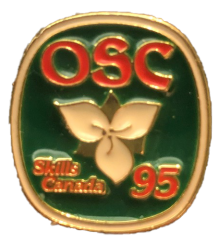 The winner of the 1994 Pin Contest was:
Tara Magloughlen, Innisdale Secondary School, Barrie
Medal Designer – Unknown
The winner of the 1993 Pin Contest was:
Pin Design Winner - Jane Allison, Huron Heights Secondary School, Newmarket
Medal Designer – Unknown
(No image currently available. If you have a copy of this Skills Ontario pin or medal please contact kbelair@skillsontario.com)
10th Anniversary Pin (1999) 15th Anniversary Pin (2004)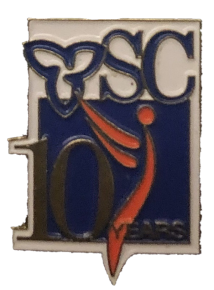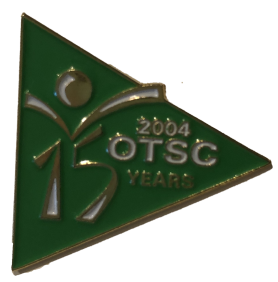 20th Anniversary Pin (2009) 25th Anniversary Pin (2014)