Young Women's Conferences
Skills Ontario is pleased to invite you and your students to the 24th Annual Young Women's Conference at the Toronto Congress Centre!
Senior Elementary Conference [grades 7-8], Monday May 1st, 2023 at 9:00am

Secondary Conference [grades 9-12], Tuesday May 2nd, 2023 at 9:00am


9:00am – 10:15am: Young Women's Conference
10:15am – 12:00pm: Exploration of Exhibitor Booths


Keynote Presentation by Kayleen McCabe


School Registration Closes: Thursday, March 30 at 4:30pm
***
Exhibitor Table Registration Opens: Tuesday, January 10, 2023 at 9:30am
Click here to view Exhibitor and Sponsor Pricing

Each day of the Conference will feature:
An inspirational keynote message from Kayleen McCabe;
A Speaker Panel of students who identify as female (Monday) and professionals in the skilled trades and technologies who identify as female (Tuesday), sharing their stories and answering questions;
Interactive exhibitor booths hosted by female skilled tradespersons/apprentices, partners of Skills Ontario, Colleges, Organizations and other skilled trade and technology related industries. The booths provide students an opportunity for networking and trying their hand at a variety of hands-on activities.
About Kayleen McCabe: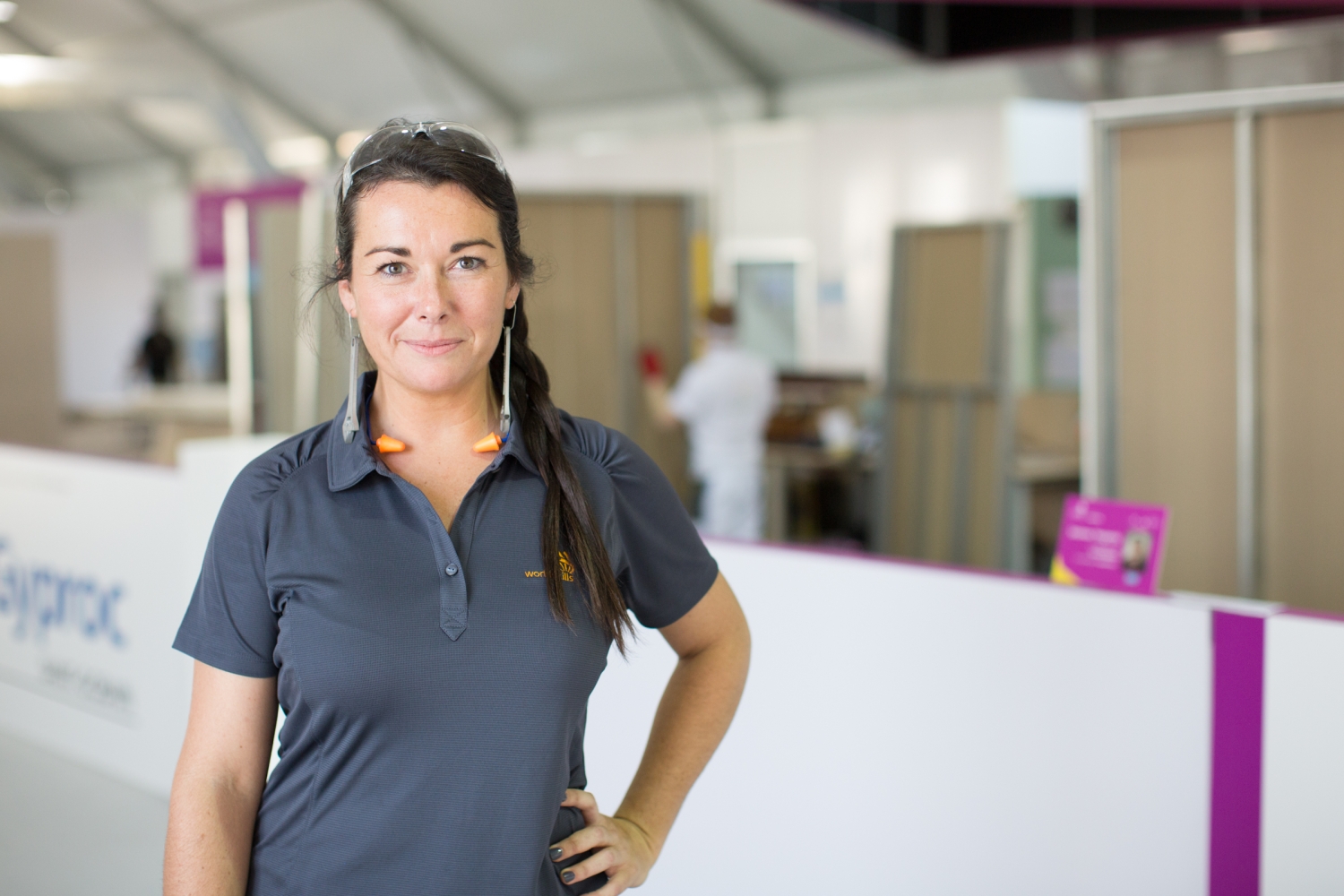 Kayleen McCabe's passion for the trades takes her from garages to global summits. A Contractor and industry ambassador, she's a sought-after speaker on trade education, career choices, America's labor shortage – all marked by her trademark playfulness, candor, and informed wit.
The longtime host and guest on construction TV shows, Kayleen is committed to soliciting respect and visibility for Craft Professionals and the careers associated with them. Her non-profit, The McCabe Foundation, tightens America's skills gap by encouraging young men, women and Veterans to consider careers in this undervalued, unfilled sector.
Kayleen is a familiar face at industry events and in schools across the nation, and partners exclusively with respected partners including SkillsUSA, NAWIC, ACTE, and NCCER. When she's not knocking down stereotypes or walls, Kayleen caters to a wide array of clients on custom projects, and enjoys as much time as possible in her home state of Colorado.