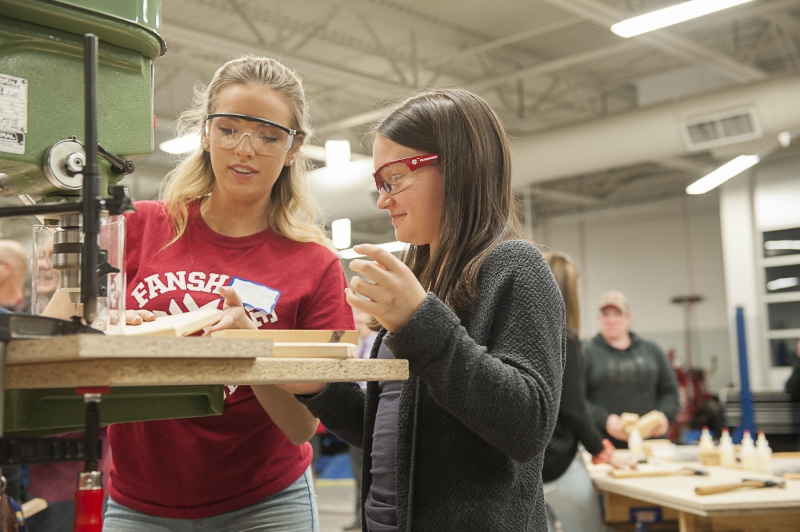 Skills Ontario and its partners will host Young Women's Career Exploration Events at locations across Ontario that bring education, hands-on experience, and mentorship together, ultimately making the connection to successful career opportunities in the skilled trades and technology sectors.
The underrepresentation of women in skilled trade and technology professions continues, with under 14% of registered apprentices being female, according to a 2015 Statistics Canada survey. Skills Ontario seeks to change misconceptions about the skilled trades being dirty, low-paying, and generally unsuitable to female workers. The education and mentorship piece of the Career Exploration Events helps make it easier for young women to see themselves in similarly rewarding career.
"Young women need to know that the trades and technologies offer many opportunities that can lead to bright, stable and successful futures," says Samantha Fisher, Young Women's Initiatives Coordinator at Skills Ontario. "When we see their eyes light up after trying a new skill or meeting a mentor, we can see the excitement that's created in their own potential."
Over 12,500 female students have attended a Skills Ontario Career Exploration Event in the last decade, and 93% of students say they are more likely to investigate a career in the skilled trades and technologies after attending.
Skills Ontario Career Exploration Events engage industry and college partners, small businesses, school boards, and students to connect education, experience, and employment. The Ministry of Advanced Education and Skills Development, Hydro One, and Magna International provide significant contributions to Skills Ontario Young Women's Initiatives throughout the year.
Regional sponsors also support the events with financial and in-kind support. Skills Ontario thanks the following Leading Sponsors for their support of their local Career Exploration Event: Niagara College (Welland); Unifor and Women in Nuclear – Bruce (Port Elgin); Linamar (Guelph); Loyalist College (Belleville); George Brown College (Toronto); Durham College (Whitby); Fanshawe College (London); Canadore College (North Bay); and Cambrian College (Sudbury).
Associated Links
VIDEO: Skills Ontario Young Women's Initiatives
Skills Ontario Recent Media Highlights